Assistant Pastor Michael Kea – ADMINISTRATION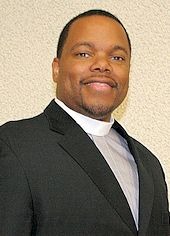 At five years old, Elder Michael Kea gave his life to Christ twice under the leadership of the late Bishop J.T. Bowens.  Michael wanted to make sure that he was truly saved.  Michael received a call to the ministry at eighteen and has been serving the Lord ever since.  He Loves the Lord, his church, and preaching the Word of God.  Michael has a strong affinity for technology, having graduated from Lincoln University with a BS in Physics and Mathematics.  He believes that "tech" is a tool to be used for God's glory, and he has incorporated these tools into every facet of ministry. His motto is "Excellence Happens On Purpose".  Elder Kea has been married to Deacon Deanna Kea for 14 wonderful years and this union has produced  two god-fearing children: Bethany and Michael John. Michael has a strong desire to win souls for Christ, remain faithful in service, and to make sure that  God is glorified in  his ministry.  To God be all the glory.
Pastor Kevin Outterbridge – INSTRUCTION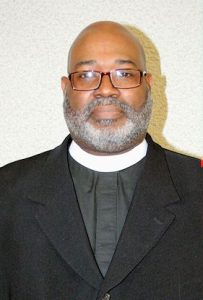 As one of the youngest of a large family, Elder Kevin M. Outterbridge emerged as a gifted
musical child prodigy showing great promise as drummer / musician at the age of three. This gift would serve him well and open up many opportunities for this young burgeoning musician and artist. He would go on to become a founding member of the first jazz ensemble hosted by Settlement Music School and sponsored by the Rohm and Haas Corporation. This group would pave the way for many music luminaries such as jazz bassist, composer /leader Christian McBride, drummer Justin Faulkner, saxophonist Jaleel Shaw and many others.  He has appeared and performed in various venues such as television (i.e., City Lights with Eleanor Jean Henley, Visions- hosted by Vernon Odom), Mellon / Kool Jazz Festival, the Academy of Music and the Kimmel Center as a guest of Peter Nero and the Philly Pops. He has also performed or shared the stage with artist such as Jazz violinist John Blake, Jr., Grover Washington, Jr., jazz organist Joey DeFrancesco, jazz legend Stanley Clarke, saxophonist Bobby Watson, jazz icon Betty Carter, Keith Staton, Breath of Heaven, renowned Jazz bassist Gerald Veasley, and many more.
Elder Outterbridge is a graduate of Overbrook High School (Class of 83) and received a bachelor's degree in Urban Ministry Leadership from Geneva College / Center for Urban Theological Studies (C.U.T.S.) in June of 2000. He was ordained in September 1991 as an Elder in the United Holy Church of America, Inc. and Christian Fellowship Evangelistic Church, Inc. He brings to the table 23 years of ministry and leadership experience, having served in various ministry contexts and capacities across denominational lines over the years. His personal mission statement is "to shepherd people into relationships of liberty and wholeness with the Lord Jesus Christ as His disciples through bible-centered counseling, mentoring, and instruction".   Elder Outterbridge currently resides in the North Philadelphia area with his wife Lisa and their daughter Jessica.
M
i
M
 Pastor Melissa Bolden – FELLOWSHIP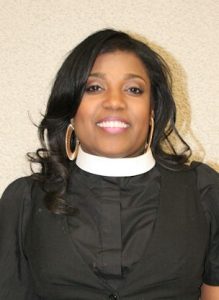 Elder Melissa Bolden is a founding member of Christian Fellowship Evangelistic Church. Having responded to the call to ministry at the very early age of 13, Elder Bolden has served as a licensed minister at the Christian Fellowship Evangelistic Church since 1993.
Elder Bolden graduated from Temple University, receiving a B.S. degree in Special, Elementary and Early Childhood Education. She also holds a Master's degree from Walden University, from which she graduated with honors. Elder Bolden continued her graduate studies at Temple University, receiving a Principal and Supervisor certification. She is currently enrolled in a doctoral program at the Richard Riley School of Education at Walden University.
Elder Bolden married her best friend and high school sweet heart, Deacon Terrance Bolden in 2000. From this union have come two beautiful children, Cidney and Caylin. Elder Bolden's passion is to help, serve and educate.
M

M
M
M
M
 Pastor Donald Outterbridge Jr. – EVANGELISM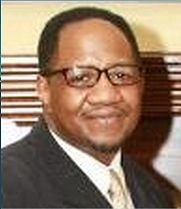 Donny was trained in the fear the Lord by his mother Rachel at a very young age. He prayed to the Lord Jesus Christ at the age of 11 in youth leader Minister Kenneth Williams' red Chevy Nova car while looking at the skyscrapers in Center City Philadelphia for the confirmation of his Salvation in Christ.  Donny developed a passion for the Word of God at the age of eleven as he read many of Paul's Epistles concerning being justified by faith in Christ and not by works, traditionalism and rituals being taught in many Pentecostal churches at the time. He also enjoyed the messages his Father preached while Pastor Outterbridge Sr. his Father attended C.U.T.S (Center for Urban Theological Studies). Donny's main modern day national theological influences are Dr. Tony Evans from The Urban Alternative who he refers to as the "Chocolate Theologian", Christian author teacher John Piper and Hip-Hop Missionary Lecrae. Donny has a passion for teaching God's Word to promote Biblical Literacy and a Biblical Kingdom Worldview whether at church or in the secular sphere. He also likes to engage in apologetics and analytical biblical dialogue. He loves the testimonies and reading books of how people persevere in Christ through adversity and come out strong in the end. To him teaching and preaching is like preparing a meal with natural organic ingredients without the preservatives always trying to stay true to its original nutritional value.
Donny is married to his beautiful wife Cynta Outterbridge who is teaching him how to love agape style like Christ loves the Church. He has one daughter named Danielle and one adopted son named AJ.